What an awesome decision to grab my VA Goal Planner!
(Watch for an email shortly in your inbox with a link to download your copy. Check your spam or junk box first if you don't see it then contact me at help@vanetworking.com).  I look forward to sharing Virtual Assistant news and supporting you as you achieve your goals over the coming year.
Setting goals for your business each year is an important part of business planning.
In fact, studies have shown that people who write down their goals are more likely to achieve them.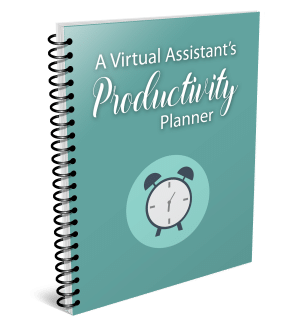 My Virtual Assistant Productivity Planner
Productivity is something that so many people struggle with. Often times their priorities are out of order. This planner will help get your readers on track by giving them a place to document their priorities and tasks for each day. It can be easy to lose sight of our priorities and often times it can be a struggle just to stay on top of our day to day tasks. For many of us, it seems there is just no time left to work on things that will move us toward our goals and aspirations. This can be disheartening, but all it really takes is a little organization and planning to get us where we want to be. Here's what you get in this planner:
 An inspirational quote to get you motivated each and every month
 Space to document your daily priorities, schedule and tasks to keep you on track
 A section for you to enter your daily reminders or anything of importance on each day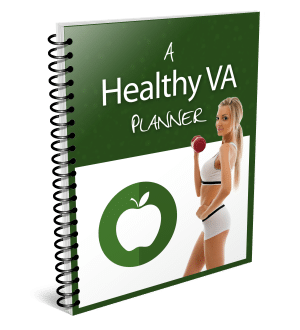 My Healthy VA Planner
You will love this planner to keep you on track with your health goals. Most times it can be a struggle just to stay on top of our day to day tasks let alone set aside time to exercise and meal plan. Many people are discouraged because they aren't quite where they want to be with their health. All it really takes is goal setting, planning and tracking each day to get you where you want to be. Here's what you'll get in this planner:
An inspirational health quote to get you motivated each and every month
Space to document your monthly health goals, bad habits to break and good habits to make to keep you on track each day
A section to document your menu plan and a section to add your measurements to track your progress
You will also gain access to our Virtual Assistant Fitness Private Facebook Group.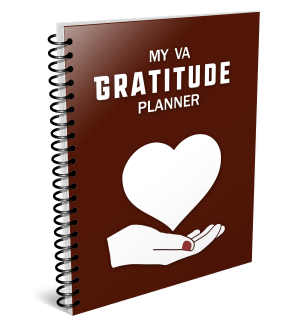 My VA Gratitude Planner
The benefits of practicing gratitude are endless. It has been shown to improve lives in many different ways. This planner will give you a special place to journal and document what they are grateful for each day.  As our busy days fly by we tend to focus on the negative. Then many people get discouraged and are unhappy with their life but can't explain why. One thing that has been proven to bring more joy and happiness to one's life is by keeping a gratitude journal. Here's what you'll get in this planner:
 A motivational quote to get you inspired each and every month
 Space to journal anything you'd like about your day to get your feelings out on paper
 A section to document what you are grateful for each and every day to keep your spirits lifted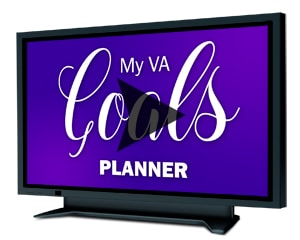 PLUS my BONUS VA Goals Planner Workshop Video
I'll also give you my 1+ hour "Goal Planner" workshop I recently taught to my VAinsider.com members. In this video workshop you'll learn:
How to turn your dreams into reality and reach your goals
Why you should make your goals "SMART"
Goal setting tips to increase your chances successfully achieving your goals
The power of reflection on future goals & how to reflect with purpose
Potential online marketing goals to help your business succeed
How to make your goals heart-pounding good!
Grab all 3 Virtual Assistant Planners PLUS my bonus "Goals Planner Workshop" video for only $47  $17 (Limited time offer)

No more excuses to succeed in the coming year. Here are affordable planners to help you succeed in your Virtual Assistant business (only $17!). You just need to take the leap and grab them to get started!
To Your Virtual $uccess,


Tawnya Sutherland "Your Virtual Assistant MotiVAtor"