Freelancers, Virtual Assistants & Service Providers…
Are you ready to take back control of your business?
The PROVEN PATH to CONSISTENT CLIENTS in Your Service Business.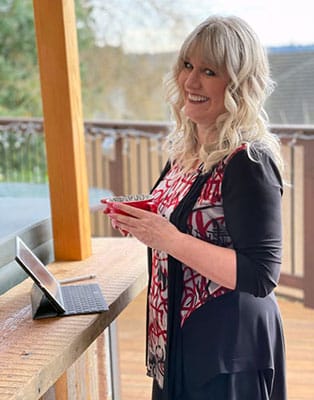 FIND THE FREEDOM
to have and do whatever YOU want

by generating the money to make it happen.
If you are like many other SERVICE PROVIDERS you struggle to get
consistent CLIENTS to make money

. . . and YOU keep running into roadblock after roadblock!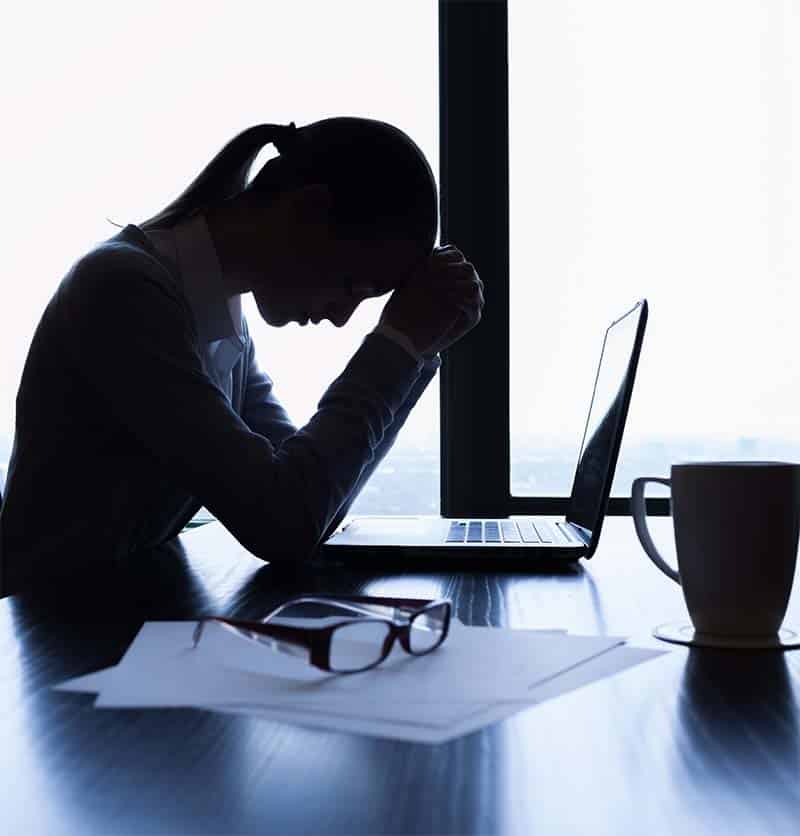 Does this sound like YOU?
BOSS of your own business providing services to multiple clients (you may call yourself a Freelancer, Virtual Assistant, OBM, Social Media Strategist, Web Developer, Copywriter, Bookkeeper, Coach, etc.)
Always worried about how you'll find the CLIENTS you need to make the money you want.
Stressed out because you keep trying all sorts of things others tell you to do but nothing is working.
Feeling totally alone and overwhelmed trying to figure out how to make your online business serving clients work.
Losing confidence as you see other service-based business owners making it work but you can't get any clients to sign up and work with you.
Getting desperate and trying anything and everything including doing work for reduced fees and even free !!! versus being paid what you are worth!
SO, what do you do at this point?
Well, a lot of people in your shoes

join the GET CLIENTS Club

with Certified Internet Marketing Business Strategist  > Tawnya Sutherland.
Because Tawnya has been in your shoes – and

knows exactly how you feel.
In 1997… she had three young kids, was in the middle of a hard divorce, was laid off from her job, and living in a place where she had no family or community support. She made the decision right there and then not to have a pity party… and instead take things into her own hands.
She started her own service-based business offering Virtual Assistant services so she could support her kids and herself and do it in a way that would last.
BUT, Tawnya knew she couldn't do it alone. She needed a community of like-minded entrepreneurs to hang out and learn with so she started up VAnetworking in 2003. But Tawnya didn't stop there, over the next couple of years she created the Virtual Assistant Career Success System to teach her VA roadmap. NEXT, she gathered up enthusiastic keeners in the VA industry and put together a membership community for Virtual Assistants, where she could continually coach and teach others to find clients so they could have the same client success she had.
And 2 decades later, Tawnya continues to share her 25+ years of expertise coaching all types of service providers…
so they can experience the same feeling of joy from creating their own freedom and success.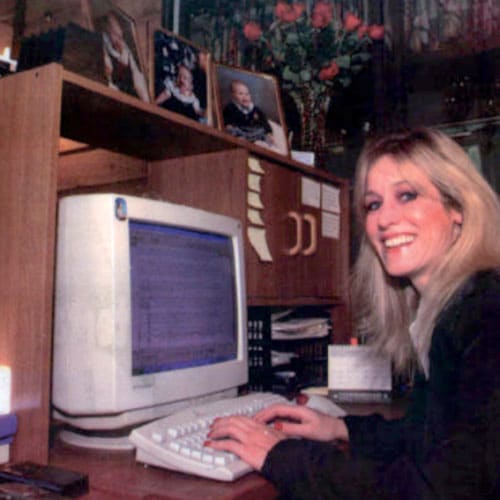 Pic was taken eons ago in 1997
Nobody's been doing this longer 😉

It's Time to JOIN the GET CLIENTS Club!
Where COACHING + COMMUNITY = MORE CLIENTS. 
This is the 3 C Formula behind how the Get Clients Club has been in existence for decades (formerly the VAinsiders Club) helping thousands of service providers find success in their work-at-home service-based business.
The Get Clients Club is the COMMUNITY where smart service providers go to get the COACHING that helps them land the CLIENTS they need to find the freedom and success they desire.
Let's dive into each part of this proven formula:
1. COACHING you can trust and rely on.
Your COACH, Tawnya Sutherland has been walking the talk for over 25 years as a successful service provider.  Who better to learn about being a successful service provider than from someone who has been there and done it all!
Nobody has been doing this longer!
AND if the word marketing paralyzes you, well, you are in good hands with Tawnya who has graduated from the University of British Columbia as a Certified Internet Marketing Business Strategist (CIMBS).
2. COMMUNITY of like-minded peers and friends.
Tawnya soon found out when she started up her service-based business that loneliness and isolation were real and that her COMMUNITY would be a vital part of her business success.
Through the good and the difficult times in business, the camaraderie and support she found in her network of business colleagues was a crucial element that has always been a major part of her membership programs. The Get Clients Club (formerly VAinsiders Club) has been the go-to community for thousands since 2003.
3. CLIENTS in abundance waiting to hire you.
CLIENTS are a Service Provider's bread and butter and without them, you would not be in business.
Get ready to become a client magnet as Tawnya has brought together training resources and business resources critical to you getting booked solid with clients in no time at all.
She will teach you how to become a marketing machine and land loads of clients.
Get booked solid in no time at all!
The Get Clients Club is the COMMUNITY where smart service providers go to get the COACHING that helps them land the CLIENTS they need to find the freedom and success they desire.
WATCH THIS VIDEO with Tawnya as she gives you a peek inside:
Here's the details of your club membership:
#1
COACHING you can trust and rely on.
Group Coaching Sessions (2X per month) with Tawnya to gain focus on your strategy, and mindset to help you move forward in your business PLUS you can pick Tawnya's brain at our Private Forum every day on whatever question is keeping you awake at night.
BONUS Masterclasses. Once you've had time to go through the core Getting Clients Series, we'll introduce more expert Masterclasses 60+ hours featuring some incredible leaders who know how to find and retain clients.
ACCESS to the Resource VAult where you'll find 75+ business templates like checklists, worksheets, client letters, contracts, tutorials, and ebooks all focused on the topic of why you are here > to help you find and retain clients. The categories of resources for you to instantly download: Working With Clients, Customer Service, Business Admin, Marketing Resources, Contracts, and Legalese. Edit and use for your own personal business use to help you get booked solid.
#2
COMMUNITY of like-minded peers and friends.
ACCESS to the Private Forum, so anytime you have a question or hit a roadblock, you can engage with our community experts (and Tawnya) and ask for help. No more sharing your struggles publicly in Facebook groups where your clients may search and read about them.
ACCESS to Membership Perks to oodles of premier partner discounts and freebies that Tawnya has found for you on other products and training resources to help grow your business.
#3
CLIENTS in abundance waiting to hire you.
GET CLIENTS SERIES TRAINING AREA with Monthly Workshops all taught by Tawnya, to learn how to find clients, keep clients, and have those clients send you steady streams of referrals for years to come!
(SEE FULL TRAINING AREA DETAILS BELOW)
ACCESS to our Job Board to find all the clients you'll ever need. And with less competition than larger job boards online you'll find quicker success landing clients.
Your Business Directory Listing to add your business details so clients can easily search and find the experts they need to hire like you!
MODULE 1 – The Getting Clients Mindset
The Getting Clients Mindset
Imposter syndrome
Your money thoughts
Mindset obstacles
Methods that don't work
Strategies that do work
MODULE 2 – Know Your Client
Narrow down your service list
Find your niche
Discover your target market
Your client avatar
MODULE 3 – Essential Marketing For Virtual Assistants
Your Marketing Message
Crafting Your Pitch
Create Your Storefront
Become a Marketing Machine!
Choose a Marketing Strategy
Bonus Marketing Tip
MODULE 4 – The 5 Part Sales Process
Success Needs Preparation
The 5-Part Sales Process:

Discovery Time
Sell Your Solution
Close the Deal
Deal with Objections
Follow Up Finale
MODULE 5 – Best Places to Find Clients
Keeping Score
Your Warm/Hot Market
The Offline Client Market
The Online Client Market
Cold Calling Works
Job Boards Save You Time
MODULE 6 – How to Prospect for Clients Made of Gold
What is Client Prospecting?
Who is that Golden Client?
Track Your Prospects
The Prospector's Goals
Ways to Prospect Clients
MODULE 7 – Building a Website to Attract Clients
Website Design Jargon
Setting Up Your Website
Writing Persuasive Sales Copy
Website TIPS to Attract Clients
MODULE 8 – The $$$ is in the LIST! (Part 1)
Why you MUST have an email list!
The AIDA Email Marketing Model
Your lead magnet
Lead Magnet Ideas
MODULE 9 – The $$$ is in the LIST! (Part 2)
Putting tech in place
Choosing email marketing platform
The opt-in form
The automated sales funnel
MODULE 10 – The $$$ is in the LIST! (Part 3)
Your automated sales funnel
Anatomy of a winning email
Content subscribers love
Generating content ideas
Email broadcast calendar
Growing your email list
MODULE 11 – Referral Marketing
What is referral marketing?
Discover the 3 different ways people make decisions
Why do businesses need referral marketing?
How do I do it?
Referral Marketing Tactics
Your Referral Marketing Plan
MODULE 12 – Client Goal Setting and Numbers
Dreams Achieve Goals
Smart Goals
Goal Setting Tips
Determine Your Smart Goals
Tracking Your Numbers
MODULE 13 - Networking for Clients Offline
Networking 101
Never fear. Just prepare!
Mastering the Art of Conversation
Effective Networking TIPS
Networking OINKS
Connections & Follow-up
MODULE 14 - Networking for Clients Online
Best Networks Online to Find Clients
Social Networking 101
How to Land Clients in DMs
Online Networking Tips & Tools
MODULE 15 - The Get Clients Roadmap
The Get Clients Roadmap
The Get Clients Gameplan
The Get Clients Workbook
MODULES In the Works!
We are continuously expanding our training modules to cover a wide range of topics that are relevant and valuable for your client acquisition and retention efforts. Our goal is to equip you with the latest insights, strategies, and techniques to help you find and retain more clients successfully. Stay tuned as we consistently add new training modules on topics of interest to ensure you have the tools and knowledge you need for continuous growth in your freelance business.
Before joining the Get Clients Club I was suffering from paralysis by analysis. How will I get clients? How will I maintain them? What if they don't like me or my work, etc?
The reality is, there are no secret strategies. There is no ancient long lost tome written at the bottom of some dead sea that you must find or some long lost pilgrimage you must take to be ready for this.
You can find instructions on how to get clients anywhere online. But finding a community like Tawnya Sutherland's "Get Clients Club" who just gets you. Who just supports you. And who refers you selflessly… now that is rare… yet readily available to you anytime you choose.
I joined for the training but I stayed for the community. Tawnya and the others are like family to me and the interactive Zoom meetings kept me excited and sane throughout the past 10 years of me being a member.
I highly recommend signing up and allowing Tawnya to show you the way to bravely build your own fully booked, service-based business online. This is your year! Grow your business with the support you need. And with people who get you!
~ Mark Hunter of MarkofApproval.com
Here's what the Get Clients Club members are saying:
COACHING you can rely on and trust.
I've implemented Tawnya's advice, increasing authority, gaining clients, and establishing business clarity along the way.
~ Mark Hunter, Web Developer ~
COMMUNITY of like-minded peers and friends.
The support of Tawnya and all the others is so important. As the saying goes, no question is stupid. Everyone helps each other with support and friendship – like one big family.
~ Heather Chernofsky, Virtual Assistant ~
CLIENTS in abundance waiting to hire you.
I got my very first client from the Job Board, and I couldn't be happier. Thank you for giving us service providers a place to go for incredible opportunities.
~ Andrea Jones, Social Media Strategist ~
Finally, the straight goods on

HOW TO HAVE CONSISTENT CLIENTS

in your service-based business.

All in one place, for an affordable price.
JOIN The Get Clients Club today to learn how to find consistent clients in your service business. 
FIND THE FREEDOM to
have and do whatever YOU want

by generating the money to make it happen!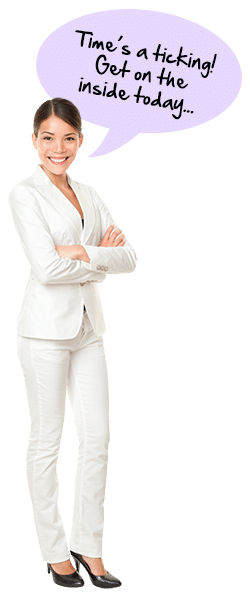 Get Client Series Training Area (15+ hours video)
Get Clients Series Live Monthly Workshop
Access to our Job Board
One Business Directory Listing
Group Coaching Sessions 2X month
BONUS 60+ hours of Masterclasses
Access to the Resource Vault
Access to the Private Forum Area
Membership Perks and discounts
ONLY  $97 US/month (cancel anytime)

~ Kristin Lobdell ~
I recently joined and I found the group to be extremely welcoming and supportive right from the start.
I gained valuable tools and insights right away that I will be able to implement in my business.
Everyone here is so kind, professional and genuinely care about helping you succeed.
As a solopreneur, I needed a community of like-minded professionals that understand the specific needs of a VA that I could meet with regularly for support. I am so happy to say I've found it!
I would even go so far as to say that the membership has paid for itself in only one meeting!
I'm now feeling more hopeful and confident that I have the resources I need to ensure my success. Thank you Tawnya and friends, I am so excited to continue this journey with you all!
Lourdes McCombs, Business Consultant ~ I wanted to let you know that I got a NEW CLIENT by responding to one of the RFPs posted on the Job Board.
The fee for the project that I charged my NEW client needed covered the cost of my membership here.
Chinenye Erikowa ~ As a newbie, the resources available in this membership, have made me understand clearly what being a business owner entails.
Being part of the group coaching has CONNECTED ME to like-minded people who are willing to support and ensure I am successful in my new journey.
Gina Koran, Virtual Assistant ~ Before I invested in this club, I was feeling lost on where to begin in my VA journey.
With Tawnya, I found a COACH WHO ACTUALLY CARES about my progress, helps me through the stumbling blocks AND celebrates the victories with me.
Frequently Asked Questions
How do I know this club is for me?
This monthly membership is perfect for you if:
You're a Service Provider struggling to hit your revenue goals in your business.
Definition of a Service Provider: An independent business owner offering their services (administrative, creative or technical) remotely.  A few examples: Virtual Assistants, OBMs, Freelancers, Web Developers, Graphic Designers, Copywriters, Accountants, Bookkeepers, Social Media Specialists, Coaches, etc.
You are exploring the idea of offering your administrative, creative or technical services to clients online and want to do it right
You need coaching, accountability, community and support to reach your goals
You value your time and are sick and tired of wading through Internet search results
You dream of financial freedom as a self-employed service provider working from home
You need a full client base
Is this membership for brand new or seasoned service providers?
We have members here at all levels in their careers as service providers. Some have been in business for 10+ years and love the COMMUNITY with their peers and friends they've had for years here. Others joined just to find CLIENTS and visiting our job board is their main mission each morning with a cup of tea.
Everyone loves the COACHING options and knowing someone is out there and has your back when you need it and rely on our monthly sessions and access to our Private Forum for Q&A.
How long is the core Get Clients Series training and how does that work?
The core training is in one-hour video format (15 modules). I truly feel you need to sit down, set aside 2-3 hour blocks of time and focus on implementing what you learn in the modules. You'll find better results focusing this way than trying to fit in 10-15 minutes of learning here and there.
As you watch and implement each module you can mark it complete and automatically see the percentage you have left in the training.
Tell me more about your pricing options, guarantee, canceling and refund policy?
I know you'll love the Get Clients Club and make it a monthly staple in your business expenses (that you can write off at tax time). Saying that I do offer a full money-back guarantee on yearly plans only within 30 days from your purchase date. SO, give us a try for a month, you've got nothing to lose and plenty to gain (Coaching + Community = CLIENTS). PLUS if you pay upfront for one full year you'll get over 2 months for free. Each year your yearly payment will be automatically renewed until you cancel with us which is easy to do just email or phone us to cancel.
There is also a recurring monthly pricing option if you aren't yet ready to commit to a full year yet and just want to check us out. Cancel at any time. There is no money-back return if you pay monthly.
How many clients will I get and how long does it take?
The course curriculum's goal is to get you fully booked with clients. And booked solid you'll be if you implement what you learn in the core training series. You'll also have access to our job board and receive a business directory listing at our popular client-attractive website to further help you find clients.
I've had students get their first client the very same day they joined the Get Clients Club. How quickly you get your first client or get booked solid really depends on you and how quickly you implement what you learn in the program. Everyone learns and works at different paces but on average every member gets their first client in the first month.
The pricing is in USD and wondering if this is suitable for those located outside the USA?
The training and resources in the membership work globally no matter what your location is. I actually live in Canada and for that reason alone the templates and resources were built to work globally no matter where the service provider lives. The resources will teach you how to get clients anywhere in the world. The templates in the vault are universal and nothing contained in any of these templates shall be construed as legal advice. You are encouraged to seek the advice of an attorney in your location before entering into any legal contract.
What if I can't attend the scheduled Group Coaching Calls?
If you can't attend the group coaching calls because of other time commitments you may have you can always listen to the recordings on your own timeline. If you have a question or challenge you would like answered you can submit it before the call and it will be answered in the recording for you.
Don't forget you also have access to the Private Forum area where you can post any day or night and I'm in there answering questions daily. It's a private area to voice your questions or challenges if you hit a roadblock when you can engage with our community experts (and me, Tawnya) and ask for help. No more sharing your struggles publicly in Facebook groups where your clients may search and read about them.
Tell me more about the job board and what it's all about?
I've been promoting this Job Board to my business colleagues online since 2003 so it's got quite a following for entrepreneurs wanting to outsource their business tasks. I even pay my affiliates to send jobs to it. We get jobs from all across the globe with 75% of them located in North America but being virtual you can work remotely anywhere in the world. We do our best to vet these jobs to keep out scammers. We don't accept any jobs under $15/hour with most being $30+/hour. 
It's much easier to land a client at our Job Board because our membership is smaller and not as competitive. You aren't competing with 100,000s of other freelancers for the same job. Typically it's 1-3 applicants for each job.
What's inside the Resource Vault?
Inside the Resource Vault, you'll find 100+ business templates like checklists, worksheets, client letters, contracts, tutorials, and ebooks all focused on the topic of why you are here > to help you find and retain clients.
The categories of resources for you to instantly download:
Working With Clients
Customer Service
Business Admin
Marketing Resources
Contracts, and Legalese
Edit and use for your own personal business use to help you get booked solid.
Can you share more details about Tawnya's coaching background?
Since 2005, I've been specifically working with Virtual Assistants (Freelancers and Service Providers like Graphic Designers, ghostwriters, web developers, coaches, bookkeepers, OBMS, social media managers, etc.) to help them clear the clutter and take revenue-generating ACTION!  I've personally coached 1000s of service providers over the years and I don't hold anything back with my protégés. I give everything I have and then some. Business owners who work with me get the full benefit of my skills, knowledge, years of experience and PASSION for helping entrepreneurs succeed online in this increasingly competitive industry. Read my full BIO here.
Do you offer any certification once I complete your training series?
Nope. There is no reliable testing process online to certify that you completed the program as anyone could have completed it for you online.
What I can tell you is that you'll walk away fully booked solid with clients if you simply follow the program, implement the training and utilize the support found in this club.
Why should I choose your program over others I see online?
I've been a leader, trainer, coach and spokesperson in the Virtual Assistant for over 20 years. Just Google me or ask around. I have a long and strong history of helping service providers get started and scaling their business into 6 figures. I've also been running my own VA business since 1997 so I walk the talk and who better to learn from than someone doing it? 😉
This question touches my heart because unfortunately, I have seen many "POP-UP" trainers/coaches come and go over the years preying on the vulnerable who simply want to get started in business as a service provider. These instructors have never even run a successful business of their own yet. Simply put they are blowing sunshine up the backsides of people who just want to learn how to run a successful business. It's sad but true and I see it happening every day … a flashy website, a lip-syncing Tiktok video, pearly promises, and a lightning bolt strikes another poor soul sucked into handing over their money for training that won't help them.
You'll get no smoke and mirrors with me as I'm an introvert (maybe like you). You'll never catch me lip-syncing on TikTok, ever! LOL! My sole mission over the years has been to help service providers however I can. You can trust I've got your back throughout the lifetime of your business with me because I'm a nurturer at heart and get my kicks seeing business success with my online Get Clients Club friends.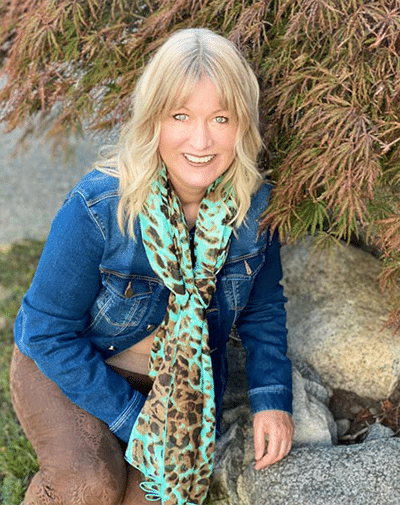 Here's what Debra Butler had to say about investing in herself and her business in the club:  
INVEST NOW and you won't have to figure things out all by yourself. Whether you are new or established with a new challenge, this membership puts the tools you need right at your fingertips. In addition, who can put a price on such a great networking and coaching opportunity?
If You're Ready to TAKE BACK CONTROL in Your service-based business and FIND the FREEDOM$ you desire …
The Get Clients Club is the answer to your sleepless nights worrying about finances, your unanswered questions about how to find that next client, and your desire to be the fabulous Service Provider you know you can be.
The Get Clients Club is the COMMUNITY where smart Service Providers go to get the COACHING that helps them land the CLIENTS they need to find the freedom and success they desire.
Have NO REGRETS this time next year wondering what could have been.
Add the Get Clients Club to your marketing budget (it's even a write-off at tax time!)
The return on your investment will be … well … PRICELESS!


As of January 2023, "The VAinsiders Club" was rebranded and is now called "The Get Clients Club".